As a creative person who entered the nine-to-five professional world many years ago, I am keenly aware of how my life has changed as a result. Many of those changes are positive. A predictable schedule has made it easier to develop healthy habits, like regular fitness and nutrition, and it's given me the opportunity to add a practical structure to my creative pursuits (I'm a writer, in case that wasn't obvious).
But no matter how much I enjoy my job and the complementary routine, the free-thinking creative part of me squirms inside the nine-to-five grid. Finding time and space for adventures in creativity has been a challenge that I continue to struggle with.
Like most of us North American nine-to-fivers, I have used what comparatively little amount of time I'm given for vacation in one-week holiday spurts, with the odd two-weeker thrown in here and there. I've had some great vacations, either up to the cottage in the summer or to warmer climates in the winter. But each time I've had time off I've noticed that the feeling of creative freedom I'm craving doesn't settle in overnight. It's only after about five days (give or take) that I notice a change in myself, when that part of me where the big ideas come from begins to stir and stretch and come back to life.
And then it's time to tear myself away from it and go back to work.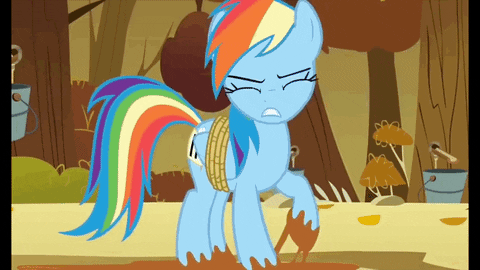 Vacation: The Action of Leaving Something One Previously Occupied
As much as routine can be a source of strength, over an extended period of time it nauseates us. We become blinded by routine, losing focus on the creative self that gets paved over when we're so concerned with getting to work on time. The one-week vacation simply isn't long enough to reboot our hard drives.
After my last one-weeker I was determined to try something new. I wanted to see if a longer vacation could bring what the short ones dangled just out of reach. So I saved up my vacation days, I gave work a whole lot of notice (which took a bit of negotiating), and I cashed it all in for a four-week mega vacation.
For my one month off, I rented myself an apartment in Mexico with laundry and a kitchen. I bought eggs, tomatoes, and green plantains at the farmers' market alongside the locals. I found a rusty old gym for 380 pesos a month.
I walked barefoot along the beach in the mornings with a coffee in hand. I got a tan. I took casual day trips, drank happy hour margaritas, and ate lots of seafood.
I didn't look at the clock.
I allowed the freedom that only time can bring to sink in.
Prior to my long vacation, I'd been humming and hawing about whether now was the right time to start writing a book. Will I have enough time? Is it worth my while? How will I adjust my already busy routine to fit in a new project? But then there I was, hiking up a Mexican mountain in the dense jungle heat. The only sounds were the birds squawking in the trees, a mountain river casually making its way down the rocks, and my own elevated breathing. A clarity surfaced and my doubts melted away. I knew then that I was ready to start the book because it's what I need to do, for myself—and that's all that really matters.
Time away from it all – an extended period of time, that is – gives us an opportunity to see ourselves anew. It reminds us of the parts of ourselves that daily hustle-bustle routines cause us to forget. It shows you yourself from a different angle. And the effect is lasting, too. A longer vacation will stand out in your memory. It can be a genuine experience, rather than a blurry all-inclusive. You'll have an answer for that end-of-year question – "Where did the time go?" – because you made the most of your time.
In the coming weeks, months, years when I begin to doubt my creative self – as I undoubtedly will – I will be able to close my eyes and think back to that moment on the mountain, to the birds in the trees, to the river running along, to my own breathing, and be reminded of why I do all that I do.
Would I Do It Again?
A long vacation is not a perfect solution, I recognize that. Blowing all my vacation days at once meant that, prior to my vacation, I went for over six months with no breaks – I had nothing left by the end of it. Be prepared for that. I would also not recommend returning to work without any vacation days for the following year. I worked it so that I still have days left for the current year. Schedule a good two-day transition period between getting home and going back to work, too. Give yourself a couple weeks before you fall back into your routines. Go easy on yourself.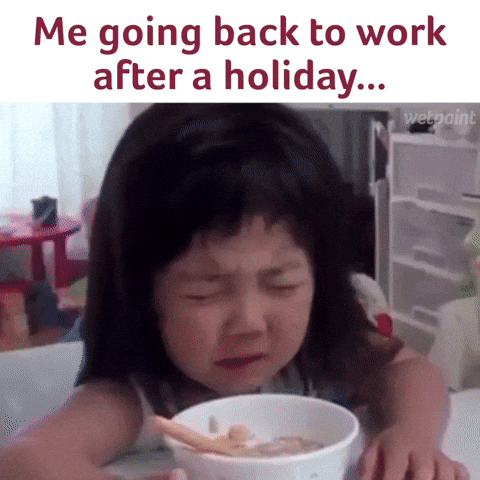 Another part of me was terribly worried that going back to work after such a long time away would be hard. But you know what? It wasn't. Of course I wouldn't have objected to staying in Mexico for another month, but by the end I was ready to come home. I missed my bed, I missed my food, I missed my people. I was pleasantly reminded of the strength I draw from my day-to-day routine. And where normally by now I feel exhausted by the grey of winter and about ready to hurl myself onto the subway tracks (and clearly prone to hyperbole), sitting here now, writing this while the sun comes up, I feel genuinely refreshed and excited for the next leg of the life journey.
I have a book to write, after all.*
Unfortunately, the long vacation might not be possible for all of us. But keep in mind that you don't necessarily need to go away, or plan something epic, or sail around the world in 31 days. Simply breaking a routine for an extended period of time is an adventure into the creative unknown.
I would 100% do a long vacation again and I would highly recommend it to others. Give it a try; maybe it'll work for you, maybe it won't. It's true I may have spoiled myself for the one-weekers I'll undoubtedly be forced to take in the future. This is North America, after all, the continent that defines us by how selflessly dedicated we are to our jobs. But right about now, in my blissed out frame of mind, I'm not too bothered by any of that.
*Thanks to my good friend for recommending the Scrivener app for writing. It's a game-changer. I'd also recommend the Snowflake Method as a great process for (at the very least) getting a story started.